Become a Star VIP
Dramatic Price Discounts
Extended Service Hours
Personalized Scheduling
VIP Appointment line
Meridian Flexibility
Meridian Flexibility is the most powerful fitness technique available. All 16 organs of the body relate to us physically, mentally, emotionally and spiritually and are balanced using this powerful stretching technique. Sign-up for our 3 hour workshop today.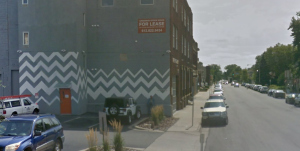 Star Spa the Anti-Aging & Med Spa with 25 years of industry experience.
Our expertise, experience, and diverse educational backgrounds combined with state-of-the art technology, products, and services resulting in dramatic health and beauty outcomes.
A private setting with concierge style service everything is customized to your specific goals. We offer a VIP program that provides Star privileges to you! Enjoy our urban environment in a newly remodeled historic building that represents the unique culture and diversity of Uptown, Minneapolis.
Our Anti-Aging and Med Spa products and services are medical grade and FDA approved. We're known for our expertise in providing resources and solutions for challenging health and beauty concerns. We're experienced in the
• treatment of all ethnic skin types
• severe, chronic, active acne and it's scarring
• generalized scarring of the face and body including stretch marks
• cellulite, skin laxity and contouring
• tightening, wrinkle reduction and resurfacing of the face, neck and decollate
• ablative and non ablative skin resurfacing
• rosacea, sun damage and age spots
• removal of moles, warts and skin tags
• successful weight loss and detoxification
and many anti-aging strategies that turn back the hands of time!
Book a complimentary consultation to discuss your anti-aging and beauty goals. Enjoy our Star Bar with healthy beverages and snacks.
During the consultation you'll receive education related to your health and how it impacts the condition of your skin. All of your questions will be answered regarding the best products and services for your skin health and beauty goals.
Beauty isn't found in the airbrushed pages of magazines. Beauty is self defined and evolving, a reflection of your inner vibrancy, beliefs and dreams. Our vast aesthetic expertise combined with state-of-the art technology delivers natural, non-invasive and dramatic results.
You are nature's perfect design. Vibrant health is achieved by following nature's architecture. Our practitioners combine nature's algorithms, scientific expertise and advanced technology, the result is the fountain of youth.
Feel, Look & Be Beautiful,
Star Beauty Team