Facials
O2 Oxygen Lift Facial
This luxurious 30 minute oxygen skin care facial treatment infuses oxygen, plant-derived stem cells, peptides and a high concentration of enzymatic botanicals into the skin leaving it luminous, refreshed and rejuvenated. Effective oxygen facial includes:
PRODUCTS
Gel to Milk Cleanser
Enzymatic Facial Peel
Oxygenating Facial Masque (Oxygen Facial)
Stem Cell Facial Enhancer
Prevention + Daily  Tinted Moisturizer SPF 30
[/two_third]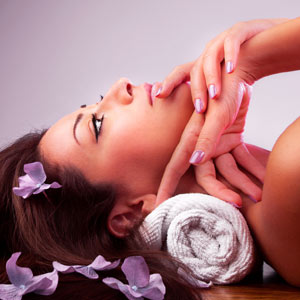 This oxygen skin care process provides a revolutionary treatment to exfoliate, illuminate and oxygenate.
Papaya and pineapple enzymes exfoliate the surface of the skin
A cutting-edge effervescent masque oxygenates at the cellular level
Pure plant stem cell enhancer rejuvenates & prevents signs of aging
Tinted moisturizer illuminates & provides utmost environmental protection
Brightening Facial
Our Brightening Facial is a popular service; fast, no downtime, effective, affordable with beautiful glowing results. Your skin will feel smooth and beautifully exfoliated with a bright glow!
Our custom Brightening Facial can't be found anywhere
else- come over a lunch break or after work on a Friday to get ready for a Glam weekend!
Customized for all skin types used for detion,
photo-damaged, aging skin, acne and dull skin.
Brightening Facial can be done every 7-14 days and takes
30 minutes.
Triple Beauty Glo
Cleanse, tone, extractions if needed, 2 chemical peels and a microderm all in the same facial. This express facial is medical grade and customized to your skins needs. Dramatic results and a beautiful glow. May be done monthly on all skin types and takes 30 minutes. A very popular facial that's a signature facial at Star Spa.
HydroFacial
A Hydrofacial treatment is a similar concept to microdermabrasion, however their are no crystals used to assist in the exfoliation process.  A specially shaped spiral tip exfoliates, removes impurities, delivers pneumatically applied serums that cleanse, te and provide antioxidant infusion during the treatment process.
A Hydrofacial is indicated for the improvement in the appearance of fine lines, wrinkles, congested and enlarged pores (e.g., blackheads), oily or acne-prone skin and hyperpigmentation (i.e. dark areas of the skin, such as brown age spots). The procedure can be used in combination with chemical peels, some skincare products, LED lights and different types of tips if a more aggressive treatment is needed.
Visibly reduced fine lines & wrinkles
Diminished hyperpigmentation (melasma / brown spots)
Improved acne-prone skin; less oily
Refined skin tone & skin texture
Reduced under-eye puffiness
Hydrated skin; improved suppleness & elasticity of skin
A series of 6 treatments, one treatment each week, is recommended for improving the appearance of fine lines, wrinkles, hyperpigmentation and oily/acne-prone skin. After your series, you will want to come in once or twice a month to maintain results, takes 30 minutes.
Galvanic Spa Facial with ageLOC
The revolutionary ageLOC Edition Galvanic Spa System II and ageLOC Face Conductor is a powerful combination and is designed to deliver up to five times more ageLOC ingredients to the skin when used with Galvanic Spa Facial Gels. The Facial Gels contain the anti aging ingredient ageLOC, targeting the ultimate sources of aging- arNOX enzymes. During a 30 minute treatment you can see improved tightening and texture of skin on face and neck.
What you need to know about arNOX and Aging!
arNOX is a destructive enzyme discovered by NuSkin Scientists in collaboration with scientists at Purdue University. arNOX is located on skin cells and generates free radicals on the skin surface. Free Radicals destroy collagen and elastin. The higher the arNOX serum levels, the older you look and the faster you age. arNOX is present and active on skin cells and it's activity increases during the aging years of about 45-70 and helps explain why we age. The blend of ingredients in the the ageLOC gels inhibits this destructive enzyme. This attacks the major cause of aging, not just treating the effects of aging. You may also purchase a Galvanic Spa for home use with the ageLOC gels, do three times weekly for dramatic results.
In spa treatment recommended weekly, take 30 minutes.
Acne Facial
Our acne facial has been developed specifically for deep-pore cleansing; it gently extracts impurities from the skin and eliminates bacteria that proliferates acne lesions. Gentle and thorough extractions are performed after an enzymatic steam treatment. A clarifying clay mask is then applied to restore skin to a healthy, rebalanced state. Anti-inflammatory properties found in our treatment masks minimize inflammation, thus help reduce redness associated with skin eruptions and heals infectious acne.
Diet, life-style change and consistency of professional treatments will enhance treatment results. A skin-evaluation, proper consultation and professional grade skin care recommendations will be included within your treatment for optimal acne clearance. 
Antioxidant Repair
A reparative treatment that infuses the skin with vital antioxidants, powerful anti-aging peptides, and brightening fruit acids!  This facial provides a deep exfoliation, ultrasonic infusion therapy, and stimulating pressure point techniques to micro-circulate, firm, lift and heal damaged skin. This treatment is completed with a velvety Anti-Oxidant vitamin cream mask, layered with green tea compresses to bring forth a radiant complexion
Gentle Soothing Facial
This soothing and nourishing treatment helps to reduce redness and irritation while increasing tion. Experience gentle skin cleansing, a relaxing facial and a ting facial mask customized with a unique blend of herbs to calm compromised skin. This facial is excellent for sunburn, post laser, rosacea, sensitive and inflamed skin types.
Rapid Results (Glycolic Peel)
This quick "lunchtime-peel" is designed for a fast-paced lifestyle. Anti-inflammatory rapid exfoliation decreases pain associated with standard peels and reveals a smoother texture; more even skin tone, while dissolving dislodged-cellular debris. Excellent for dull sluggish skin! For best results, a series of 3-6 treatments, every 4 weeks is recommended.
Intensive Multi-Layer Facial
Utilizing the industry's latest technology to correct cellular damage and discoloration, this facial is designed as the ultimate experience in luxury and rejuvenation. Incorporating a series of 3 exfoliation techniques using, microdermabrasion/dermafiling/dermaplaning, ultrasonic enzymatic steam therapy, and chemical peeling, the skin is primed to receive a customized treatment unique to your individual skin needs. Temporary peeling, dryness, and slight flakiness may occur.
Policies
Please extend the courtesy of calling to cancel at least 24 hours in advance. Appointments that are cancelled with less than 24 hours notice will be subject to a cancellation fee. All sales are final on products and services.
Payment in full is due at the time services are rendered.