Eyelashes and Eyebrow Tinting
We use Refectocil a permanent dye that gives more dramatic and lasting results than semi-permanent colors. Refectocil produces permanent coverage and even coloration. Tint is available in Black, Blue/Black, Deep Blue, Natural Brown, Light Brown & Grey
Eyebrow and lash tinting makes your brows and lashes look fuller, thicker and darker. If you have extremely fair hair that makes lashes nearly invisible or your eyebrows are a different color than your hair is, you may be the perfect candidate for eyelash and eyebrow tinting. Likewise if you're tired of runny mascara or if you're finally noticing grays sprouting in your brows.
Moisture is used to dampen the area around the brows and under the eyes. Small pieces of cotton are placed under the eyes after they are closed. The esthetician will then use an applicator dipped in dye to apply the color solution to the eyebrows, eyelashes or both. Eyes remain closed for about fifteen minutes in order to let the solution process. The esthetician will wash away excess dye with soap and water, and remove any stains from the skin. Eyelash and eyebrow tinting lasts approximately 4 weeks.
[/two_third]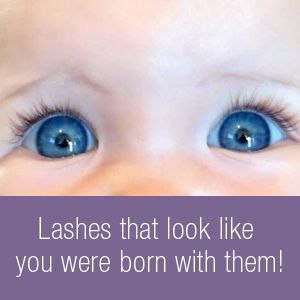 Policies
Please extend the courtesy of calling to cancel at least 24 hours in advance. Appointments that are cancelled with less than 24 hours notice will be subject to a cancellation fee. All sales are final on products and services.
Payment in full is due at the time services are rendered.